Pros and Cons of Selling During the Holidays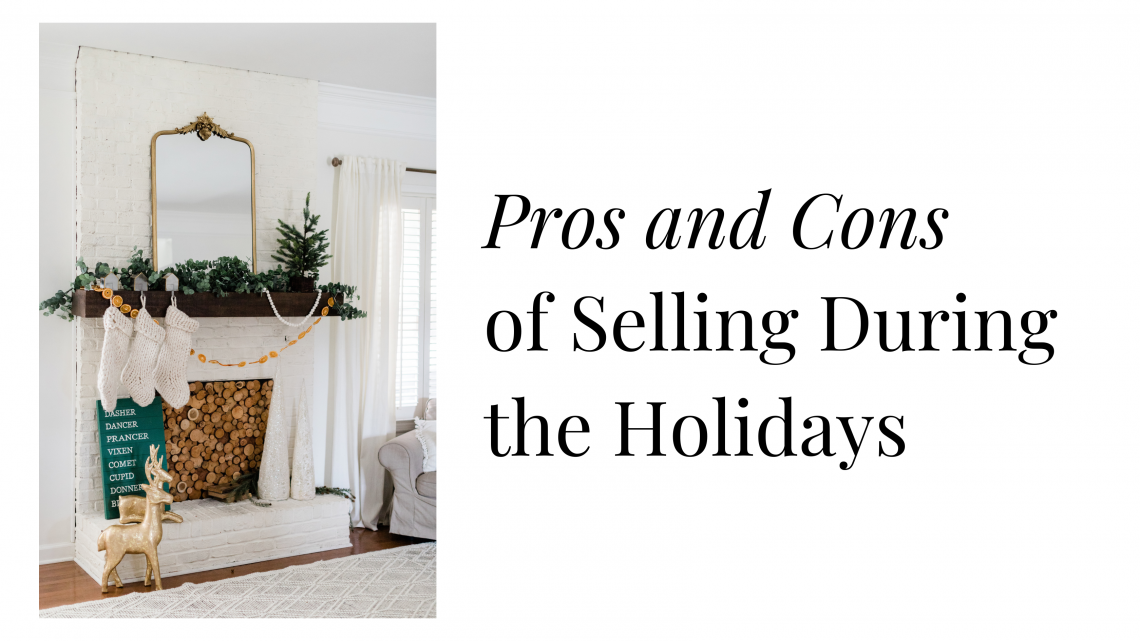 If you are thinking about listing your home this fall, you might be concerned about showing it, and possibly having to move, over the holiday season. The holidays are already a busy time of year for most families, so you would be right to wonder if you are making a good decision by marketing your home between Thanksgiving and New Year's Day. Some sellers even take their homes off the market temporarily during the holiday season, but, before you make that choice, consider all the pros and cons to selling during this festive time of year.
Pros:
1. Buyers are serious. Buyers looking for a home during the holiday season are usually serious about getting under contract, or else they'd put it off. Often, they are starting a new job at the beginning of the year, or they want to get their children registered in school by the end of the holiday break, or maybe they want the tax break in the current year. Regardless of their reasons, if they are out looking in November or December, they are serious buyers.
2. There are not as many homes on the market. As a seller, you benefit from having fewer homes on the market to compete with. Less inventory combined with serious buyers means sellers get higher offers.
3. You can take advantage of holiday season curb appeal. While it's recommended that you not over-decorate while showing your home, you can take advantage of the warm and festive vibes that holiday decorations add. Some white twinkle lights, a wreath on the door, and poinsettias lining your porch can add just the right cozy and inviting feel to win over buyers.
4. Cooler weather may invigorate buyers. The only thing worse than house hunting in the dead of summer is moving and unpacking in the dead of summer. On the other hand, the cooler temperatures of the holiday season may fuel buyers' desire to get out on the hunt.
5. You can use a holiday theme to ramp up an open house. Instead of offering the same old plate of cookies and bottled water, let your prospective buyers feel the warmth of your home with a cup of hot chocolate and warm gingerbread in front of the fireplace, or let them wander through your rooms listening to holiday music and enjoying the scent of pine or cinnamon candles.
Cons:
1. You won't have as many lookers. We noted that buyers shopping during the holidays are serious ones, but there will definitely be fewer buyers looking than later in the New Year.
2. Showing your home may be more inconvenient. Again, it's a busy time of year for most families, so do consider the inconvenience of having showings while you are preparing for the holidays or enjoying time off from school or work.
3. Business closings may slow down transactions. Many businesses have shortened hours or holiday closings, which means you or your buyers might have delays with such things as scheduling inspections and appraisals, clearing title or escrow payments, or getting repairs completed.
Let's Get Started
If you'd rather not wait to start the process of selling, the first step is finding out your home's value. We'd be happy to prepare a Comparative Market Analysis for you.
Click Here