Wondering what your home is REALLY worth? Beware the Technology Trap
There is no denying that there is an extraordinary ease when it comes to looking up information online. As soon as the thought crosses your mind, you can hop on to your favorite search engine and learn more than you ever dreamed possible about a topic. But how accurate is all that information? Is it coming from a reputable source?
When it comes to real estate information and home valuations there are big name, reputable websites that offer to give you a dollar amount right there on the spot. Simply enter in your address and with a click of your mouse you've got a dollar amount looking back at you. Using their databases and programmed algorithms, these sites take into account some of the pertinent information for your homes value.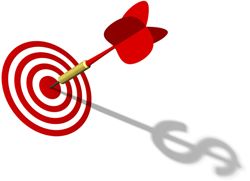 What websites lack, however, is the access to the hyperlocal information that plays a big role in the market value of your home. Websites can compare the details of your home to the public details of nearby homes sold such as bedrooms, bathrooms and square footage. Where these sites can fall short is in the specific analysis of what makes your home unique. The care and upgrades you put in to your home over the years. The nearby parks and access to commuter routes and Metro bus stops. The exceptional school district you live in. These are all the kinds of details an online valuation tool will not be able to take in to consideration
While the ease of access to information is enticing, calling in a local expert to determine your homes' current position will give you access to hyperlocal information that websites just can't calculate.
For an accurate valuation of your home, with no obligation, contact us today—(703) 425-3582