What's Happening in Fairfax County Real Estate
The latest real estate statistics from RBIntel have been released for June 2016, and it's no surprise here that the numbers confirm what we are seeing:
Sellers
When houses look good and are priced appropriately, the buyers are buying! The number of homes going under contract is up compared to last summer and they are selling for higher prices - the median sold price is up over last year and the average sold price reached it's highest point in 12 months in June 2016. For a detailed look at the current value of your home or to discuss when would be the best time to sell and meet your needs, contact us today!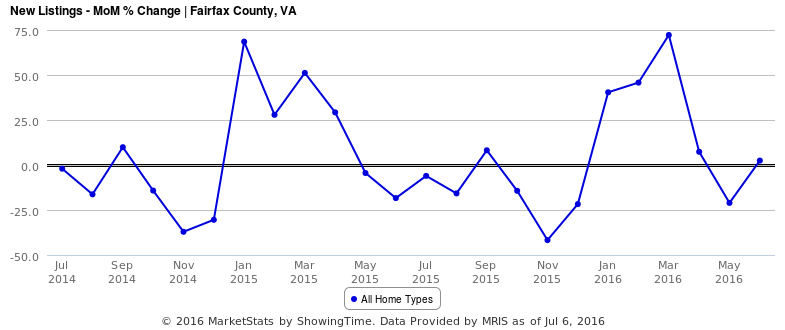 Buyers
Inventory of good looking houses that meet your needs may be low, but they are still coming on the market. May 2016 saw a dip in how many new listings came on the market but that number started to level out in June 2016. This is one of the prime seasons when it pays to work with the right Realtor; by the time a house hits the big websites (like Zillow, Realtor.com, homes.com, etc) every other potential buyer who has been waiting for the "right" house sees it at the same time and pounces. For more information on how a DDA Buyer Specialist works for you to put you at the best competitive advantage, feel free to drop us a line!