September 2015 Market Minute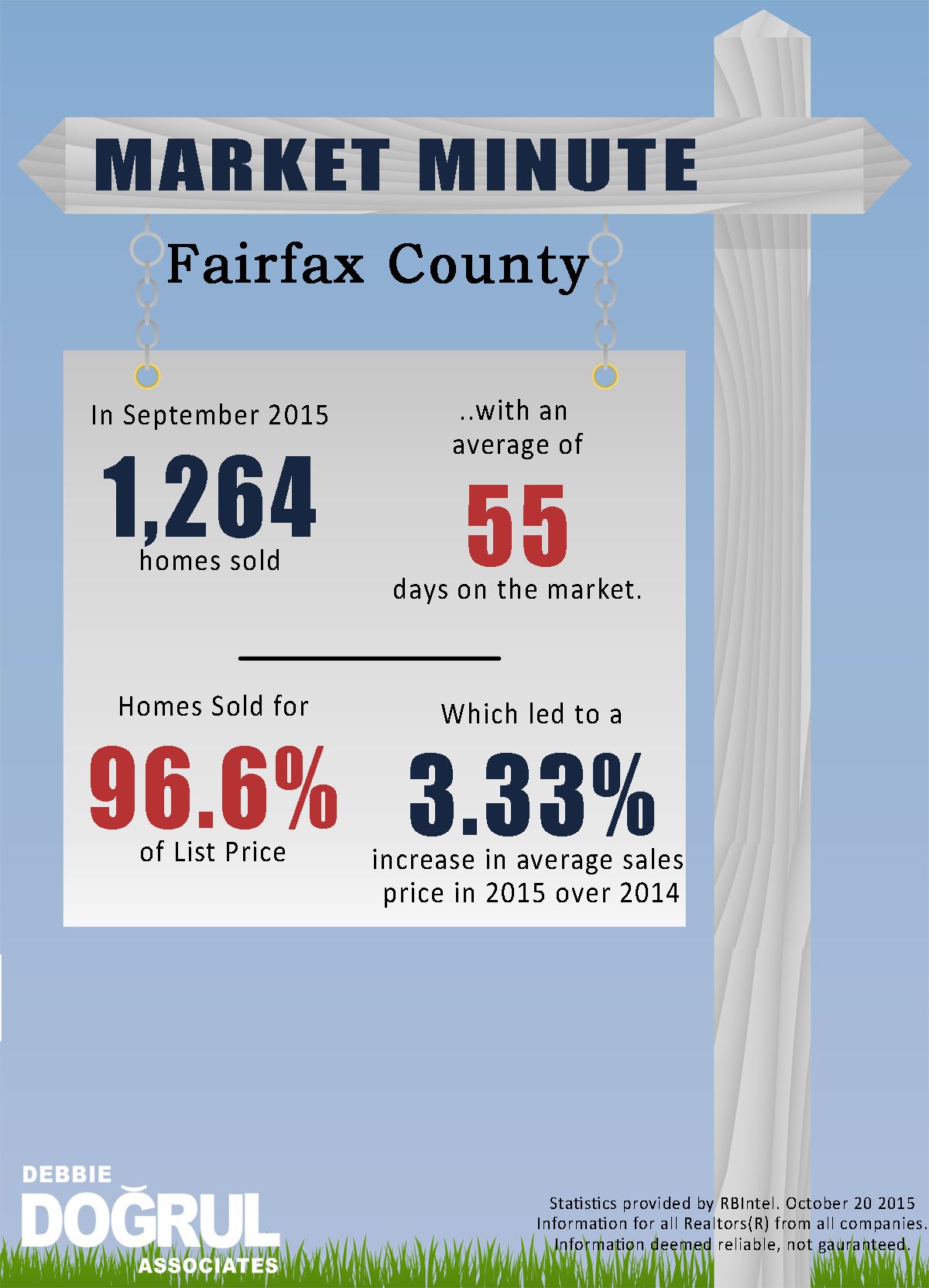 Looking over the Fairfax County Real Estate statistics for September shows that the market continues to move along across the County.

4,428 homes were actively on the market in September, which is up significantly from September 2014 (3,989). Of those 4,428 homes for sale, 2,027 were new listings put on the market.
During the month of September 1,264 homes received a ratified contract offer, which is again an increase from September 2014 when just 1,088 homes received a contract.
The overall absorption rate for September shows there were 3.5 months of inventory. Absorption rate tells us how long it would take to sell all the currently active homes given the pace of sales in September.