August 2015 Market Minute
The latest review of the local real estate market just wrapped, with August 2015 showing signs that things are still moving along in Fairfax County.
4,391 homes were actively for sale last month, up from 3,796 during August of 2014. This led to an increase in the number of homes ratifying contracts - up to 1,274 new pendings in August 2015 compared to 1,178 in August 2014.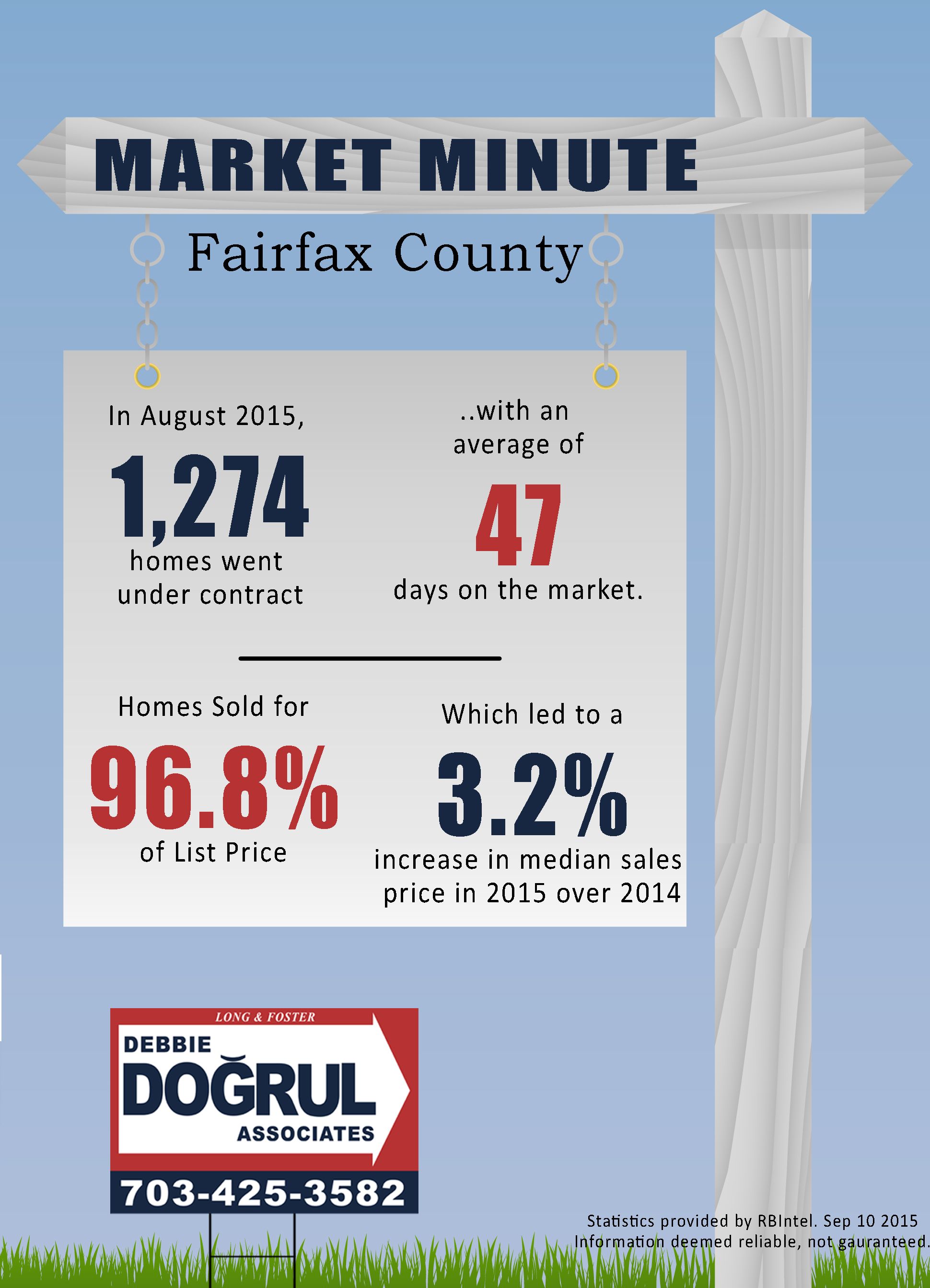 The overall absorption rate for August was at 3.02 months of inventory. Absorption rate tells us how long it would take to sell all the currently active homes given the pace of sales in July. An absorption rate at 3 months shows a market that is favorable to sellers.
For more information about the market in your neighborhood and the value of your home - click here!